The Leopold Canoe Auction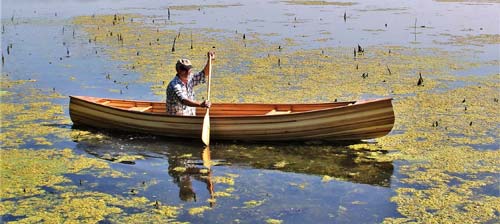 The tribute canoe auction will soon be on EBay. 
The Leopold Landscape Alliance Tribute Canoe Fundraiser will soon begin.  Many people have already expressed that this canoe is a unique opportunity to own a piece of Leopold history and canoe art.
This beautiful hand-made canoe was made by Jim Liechty and Bob LaFollette of Covered Bridge Country Canoe Works in Madison County.  Jim is a native Burlingtonian who tramped in many of the areas where Aldo had his adventures as a young boy.  So Jim wanted to give back to LLA to help with our projects of buying the Leopold Childhood Homes and encouraging landscape scale restoration.  Many thanks to Jim and Bob for their wonderful donation to LLA. 
If you have ever dreamed of having a one of a kind, top of the line canoe, this may be your chance!   
The 14' wood strip canoe is made primarily of poplar strips but also includes some red oak from one of the Leopold birth trees planted by Grandfather Starker in 1887.  The deck plates, seats, and portage yoke are also made from this red oak.  It's a real beauty with an engraved Leopold logo and it only weighs about 50 pounds.


Leopold  Camp Canoe being "portaged" between events.  Actually, one person can easily portage the canoe.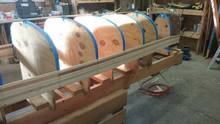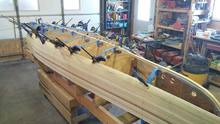 The Alliance will have an upcoming fund raising event to sell this beautiful tribute canoe to support the purchase of the Leopold houses and our landscape scale conservation partnership.
Construction photos show the in-process hull.  The inside of the canoe is finished with Leopold wood in the seats, portage yoke, and bow & stern deck plates with Leopold and Canoe Works Logos.
www.coveredbridgecountrycanoeworks.com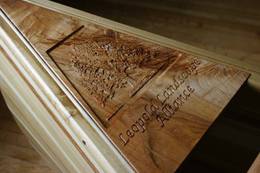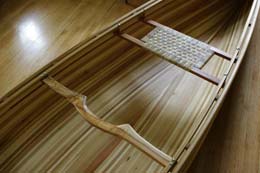 Bow plate of Leopold Red Oak with LLA logo           Yoke & seats made from Leopold wood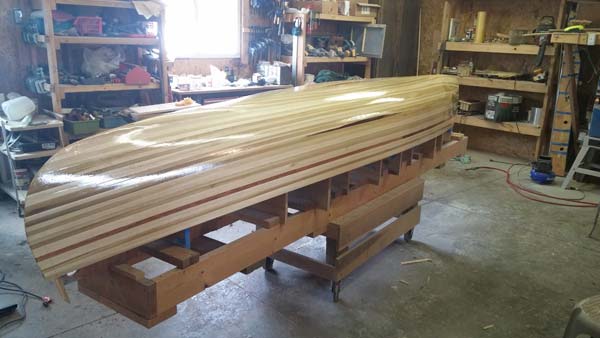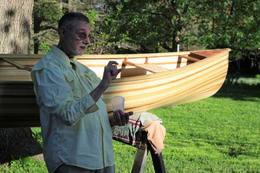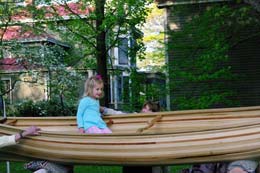 Canoe builder, Bob Lafollette, explains construction      Young LLA member gets her first canoeing lesson