Conservation Page 2
The Leopold Camp Canoe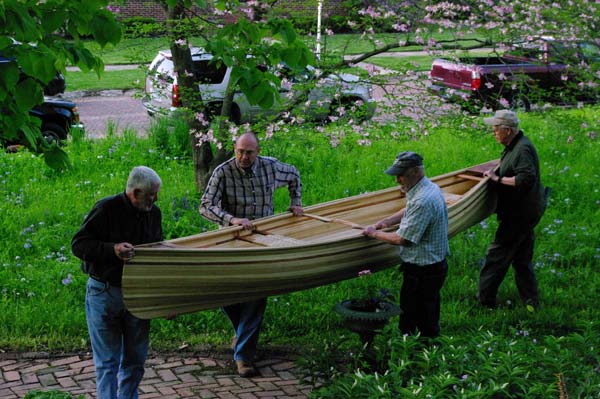 Leopold  Canoe being "portaged" between events.  Actually, one person can easily portage the canoe.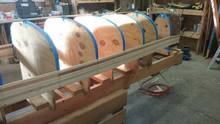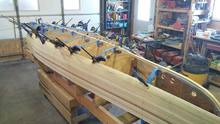 The Alliance will have an upcoming fund raising event to sell this beautiful tribute canoe to support the purchase of the Leopold houses and our landscape scale conservation partnership.
Construction photos show the in-process hull.  The inside of the canoe is finished with Leopold wood in the seats, portage yoke, and bow & stern deck plates with Leopold and Canoe Works Logos.
www.coveredbridgecountrycanoeworks.com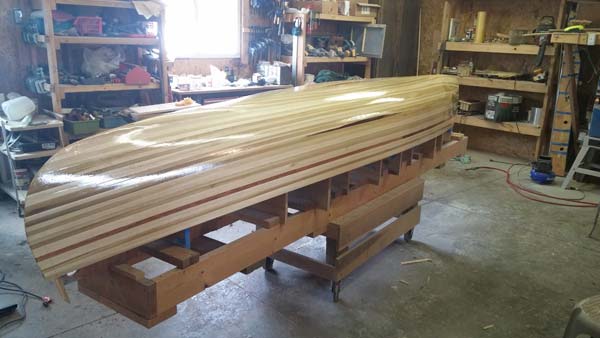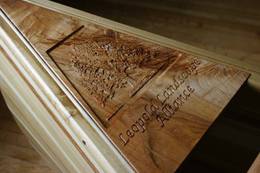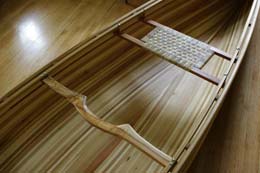 Bow plate of Leopold Red Oak with LLA logo           Yoke & seats made from Leopold wood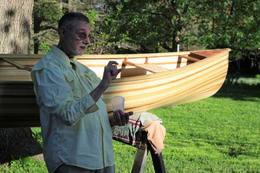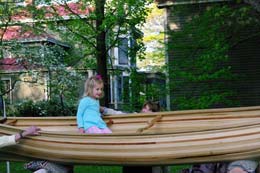 Canoe builder, Bob Lafollette, explains construction      Young LLA member gets her first canoeing lesson
---
---
Leopold's Trees  continued
Aldo's Red Oak Birth Tree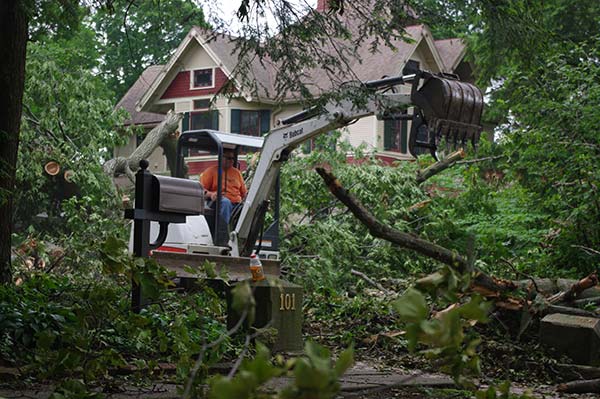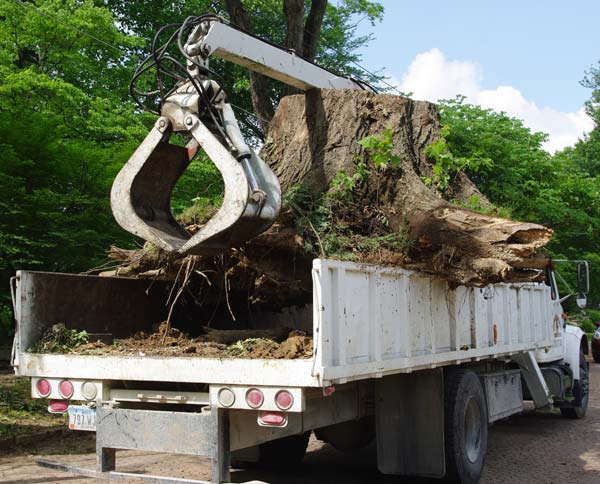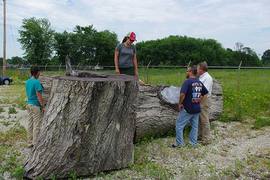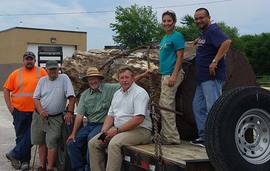 Midewin National Tall Grass Prairie staff, USFS                Casey Chadwick, Ed Whitmore and Steve Brower       from Joliet.IL,. deliberating about which log to                   of Burlington and Rick Short, Lucero Torres,           choose for their Visitor Center.                                          and Leo Bazan (Wendy Tresouthick not                                                                                              pictured) of Midewin with the loaded log.
The Red Oak Reborn 
Crooked limbs with knots, burls and crotches, along with the stump and root wad, have been saved for sculpture projects of varying sizes.  These range from 1' x 3' to 5' x 8', and larger for the tree base.  Possibly, some of these pieces could be rotated between display sites to generate continuing Leopold interest, and perhaps brought together for conferences or special celebrations.
Large sculptures present a photo opportunity for visitors. People relate to places were they can capture a moment in their lives that connects to something bigger than themselves, something reverent.  Having a photo by a Leopold treasure could become popular, perhaps even become a pilgrimage for conservationists.
Milled lumber has been purchased by the Aldo Leopold Center for Sustainable Agriculture at Iowa State University in Ames, to construct a conference table. Boards have also gone to the Leopold Wilderness Institute in Missoula, Montana to make a building sign.  And a number of local woodworkers are making plans to build tables and other furniture pieces to be used on the property.
Let us know if your group is interested in adding to your Leopold conservation display.  
---
LEOPOLD RED OAK BOWL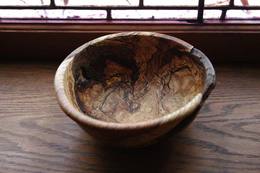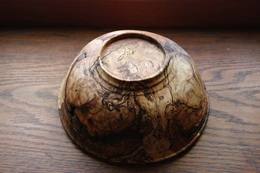 Carved from the burl by artist Jim Spring, Frederic Leopold's grandson. 
---
SCULPTORS AND SAWYERS
Our Wisconsin friends, sculptor Homer Daehn and sawyer Bernarde Roznos, visited us in September to begin slabbing our larger sections of Leopold wood.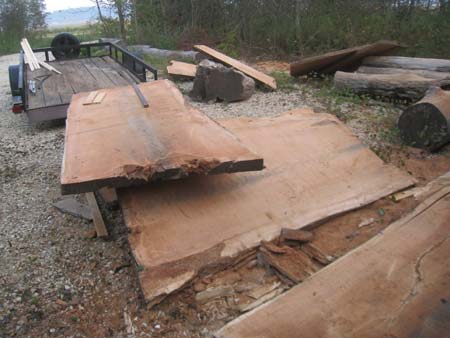 ---
Starker-Leopold Sugar Maples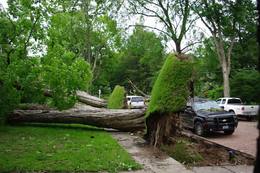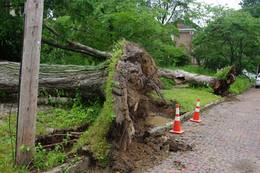 May 31, 2013                                                                 June 20, 2015
The Sugar Maples were a part of Grandfather Charles Starker's park and street improvements in the neighborhood.  How is it possible to suffer two such terrible wind storms so close together? Two giant sugar maples came down in the Red Oak storm and then in June of this year, we lost another two.   Again, it was a major clean-up effort.
 Check out more wind damage photos in the Gallery.
---
Fortunately, artist Jim Spring is crafting beautiful bowls from the Starker-Leopold Sugar Maple.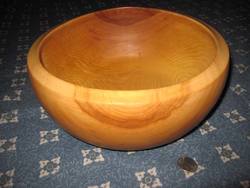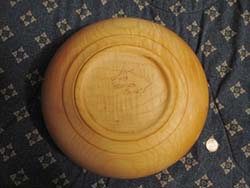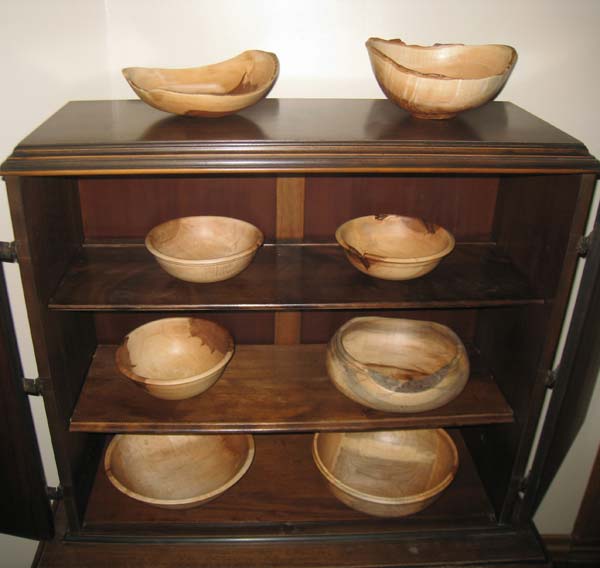 Jim creates distinctive vessels from many different types of wood.